Message from the Chairperson
After 60 years since it was first established, Nan Pao Resins Chemical Co., Ltd. continues to make progress by upholding the principles of consistent brand building, technology enhancement and service improvement. NANPAO has been a leading business in the industry since the 1990s, investing plenty of resources to develop eco-friendly and sustainable products that are water-based, and of low volatile organic compounds (VOC), low carbon emission and low energy consumption. With the global trend that focuses on environmental sustainability, the Company shall continue to deepen corporate sustainability principle internally. As such, 2021 was set to be the first year of Environmental, Social, and Governance (ESG) implementation of the Company. At the same time, the Company is also committed to achieving carbon neutrality in 2050 and has formulated plans to do so and delineate the future mission and goals. Hopefully, with our effort, we are able to create a higher value and more contribution for all stakeholders, thus turning sustainable development as an opportunity for enterprise growth.
NANPAO seeks to create a symbiotic relationship with members of its supply chain. Apart from consistently creating highly effective production for the supply chain, the Company also pays more attention to the safety management of chemicals, whereby the quality of all exported products is required to meet the provisions of Restriction of Hazardous Substances Directive (RoHS) and REACH regulations. Furthermore, the Company has also signed up to become a bluesign® SYSTEM PARTNER. To reduce the environmental impact of raw material extraction and synthetization, we also put concerted effort in the research and development of biomass raw material and recycled raw materials, so as to consistently launch sustainable products made with these materials to the market and acquire a more steady competitive advantage.
The most important asset of NANPAO is its employees. As a chemical plant, we see employee safety and health as the top issue concerning the Company. Apart from adopting and complying with ISO 45001, which is an international standard for health and safety at workplace, which aims to reduce occupational hazard to the minimal or even zero, the Company also closely monitors the safety of vendors operating in the plants. The occupational safety principle of NANPAO is "Zero Danger and Grace Under Pressure". We believe that preventive measures are more important than improvement measures. Therefore, we undertake risk assessment and management to identify potential risks, and provide education and training to cultivate safety awareness in our employees so that we can construct a safe working environment with zero hazards.
NANPAO is concerned with the economic, social and environmental impact on the world. As a result, we look to conduct the planning of the next ten years based on the development of the world and industry. In the future, we shall brave challenges steadily to become a top international enterprise that coexists and prospers harmoniously with the wonderful world and society.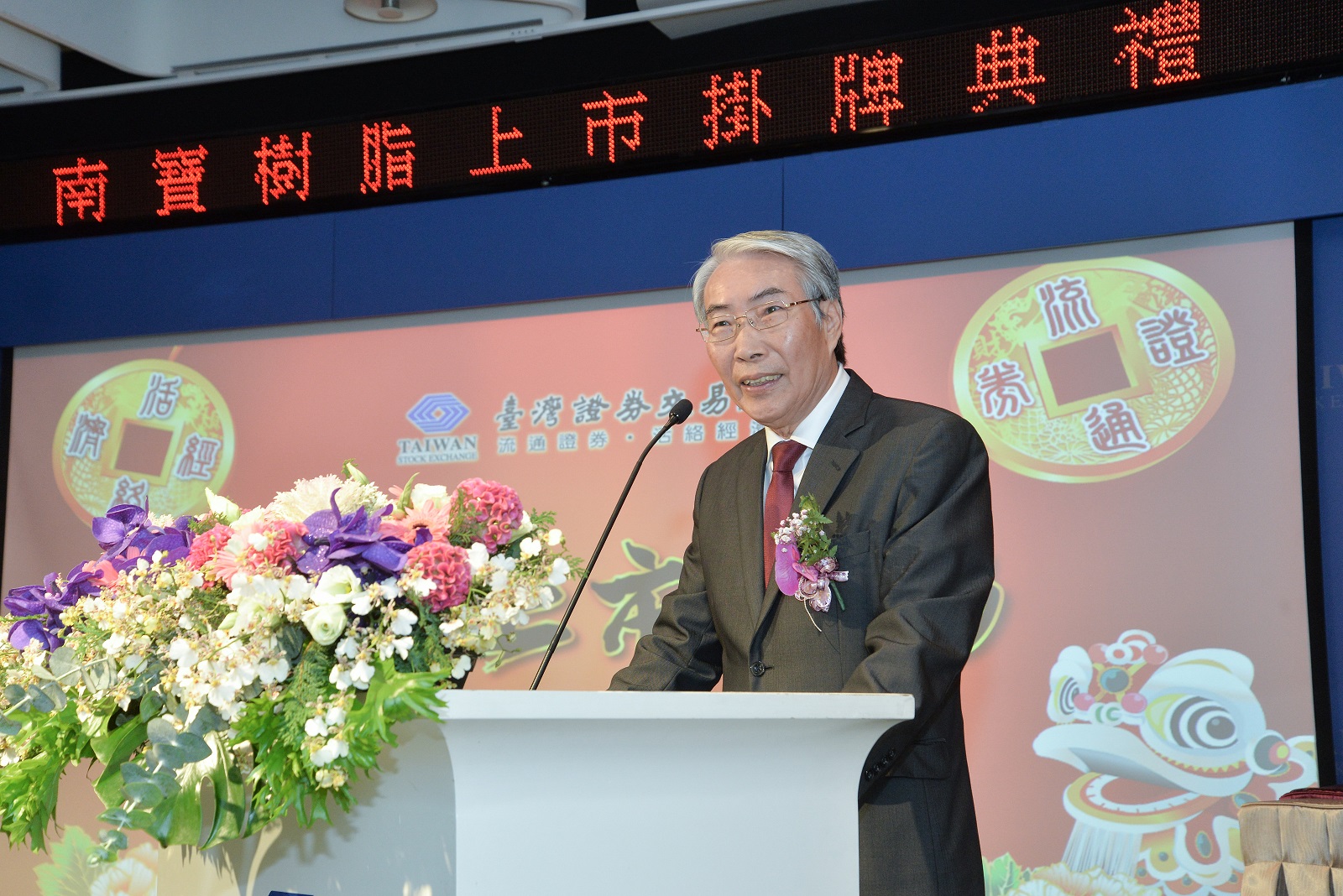 Chairperson of Nan Pao Resins Chemical Co., Ltd.