Social Participation
NANPAO believes in the importance of giving back what we have taken from the society. Besides being committed to pursuing technical innovation and service quality, we also actively promote social culture and are dedicated to fostering the next generation. Moreover, we also exercise our responsibility to care for senior citizens. In 2007, the NANPAO Social Welfare Foundation was established to help the Company fulfill corporate social responsibility through three major aspects, "talent cultivation," "caring for senior citizens," and "caring for disadvantaged groups."
Educating School Children
After-school Coaching, Art Classes, and Summer and Winter Camps for Elementary Schools:
Every child is like a seedling. Some are roses with soft petals, while others are strong and resilient like camphor trees. Therefore, we must provide diverse courses and diverse cultural learning opportunities adapted for different children. We need to respect the differences among children and to further unleash their diverse potentials and creative skills. Based on this philosophy, NANPAO Foundation has teamed up with six elementary schools in Tainan, including Si Gang Elementary School, Gang Dong Elementary School, Hou Ying Elementary School, Song Lin Elementary School, Cheng Gong Elementary School, and Wen Nei Elementary School in the remote Jiali District. We jointly organize after-school coaching and summer and winter camps for the students. The courses are designed by school teachers of each school based on the students' needs. In addition to professional academic development, club activities designed to enhance students' positive interests in arts and athletics are also included.
2020 Talent Cultivation Activities (Only major events are listed.)
| | |
| --- | --- |
| Target | Description |
| Si Gang Elementary School, Cheng Gong Elementary School, Hou Ying Elementary School, Wen Nei Elementary School | After-school classes, clubs, summer and winter camps |
| Gang Dong Elementary School | After-school classes, clubs, summer and winter camps, and book donations |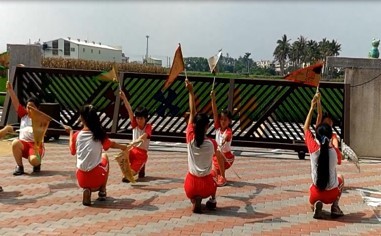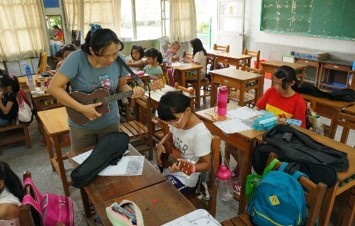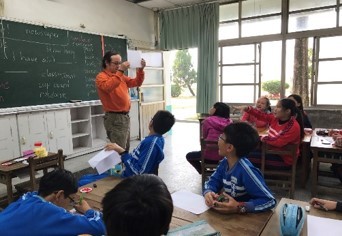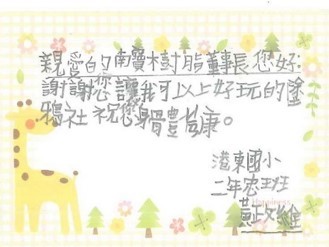 Caring for Senior Citizens
With the increasing concern over population aging in Taiwan, the problems and needs of senior citizens have attracted more social attention, and even more, commitment should be made to solve these issues. After contacting Huashan Social Welfare Foundation, an NGO committed to the welfare of senior citizens throughout Taiwan, Nan Pao Social Welfare Foundation has learned that currently, there still lacks sufficient caring for senior citizens. Therefore, we partner with the Xigang Angels Team of Huashan and call on the Company's employees to donate gift baskets on the Dragon Boat Festival, Mid-Autumn Festival, and Chinese New Year. The gifts are then delivered in person by the social workers of Huashan to the homes of all senior citizens as a token of caring for senior citizens with physical disabilities or those residing alone. To implement at-home caring for senior citizens on a larger scale, we purchased a designated service vehicle for Xigang District, and provided funds for Huashan's professional social workers to care for senior citizens residing alone.
2020 Senior Citizen Caring Activities (Only the major events are listed.)
| | |
| --- | --- |
| Target | Description |
| Huashan Social Welfare Foundation | At-home service, gifts on holidays, and corporate volunteer visit |
| Xigang District Qing-an Community Development Association | Dragon Boat Festival welfare event |
| Qigu District Shulin Community Development Association, Tainan | Shulin Community Senior Citizen Day Care School |
| Xigang District Senior Citizen Welfare Association | Double Ninth Festival welfare event |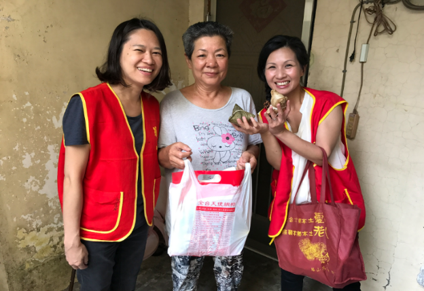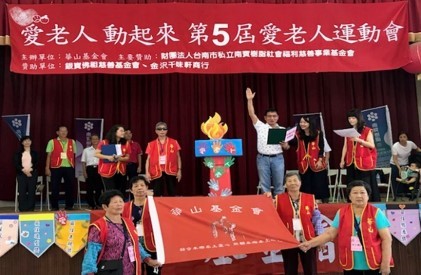 Caring for the Disadvantaged
As the income gap has largely widened in Taiwan within the last decade, wealth and resources have come to be owned by a minority few. Located in a remote area, NANPAO has firsthand experience of the difficulties in life. Therefore, NANPAO Foundation also provides emergency relief as solutions in the face of abrupt challenges for disadvantaged families. Since the Foundation was first established in 2007, we have offered emergency relief to help with medical, funeral, and livelihood problems, and provided tuition allowance for children from low-income families.
In addition, we also subsidize multiple foundations in Tainan that are in need of financial support, which helps us spread Nan Pao's love and care to even more remote corners. Non-profit groups that we have assisted include Tainan Xinzhi Welfare Association, Tobias Social Welfare Foundation, Chao Hsing Social Welfare Foundation, Love Child Care Foundation, Eden Social Welfare Foundation, Tainan Welfare Association for the aurally or verbally challenged, etc.
2020 Caring for Disadvantaged Groups Activities (Only major activities are listed.
| | |
| --- | --- |
| Target | Description |
| Tobias Social Welfare Foundation | Tuition allowance |
| St. Raphael Opportunity Center | Home appliances and consumables donations |
| Eden Social Welfare Foundation | Employment training working |
| Children Are Us Foundation | Baking Training for disables |
| Chao Hsing Social Welfare Foundation | Medical supports for children with mental disabilities |
| Tainan Ciguang Xinzhi Welfare Association | DIY Crafts Class |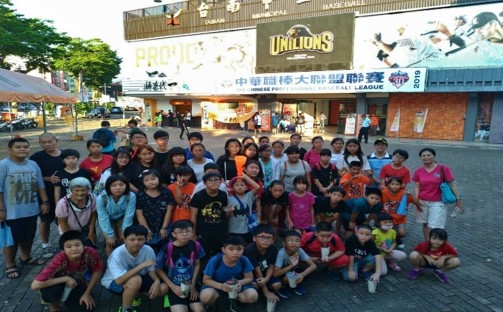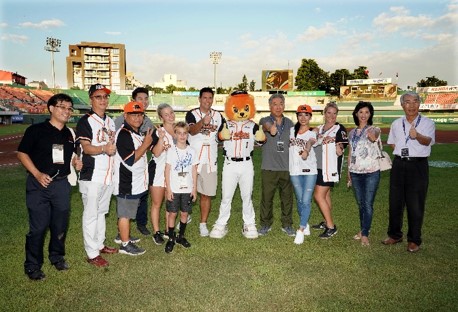 From 2018 to 2020, NANPAO Social Welfare Foundation has made the following contributions (listed by category and amount):
| | | | | | | |
| --- | --- | --- | --- | --- | --- | --- |
|   | Children's Education | Caring for Senior Citizens | Caring for Disadvantaged Groups | Emergency Relief | Other | Total |
| 2018 | 1,968,000 | 860,000 | 822,000 | 1,000,000 | 2,122,000 | 6,772,000 |
|   | 29% | 13% | 12% | 15% | 31% | 100% |
| 2019 | 2,133,233 | 600,000 | 466,000 | 720,040 | 1,685,459 | 5,604,732 |
|   | 38% | 11% | 8% | 13% | 30% |  100% |
| 2020 | 2,257,181 | 730,000 | 500,000 | 300,340 | 1,202,390 | 4,989,911 |
|   | 45% | 15% | 10% | 6% | 24% | 100% |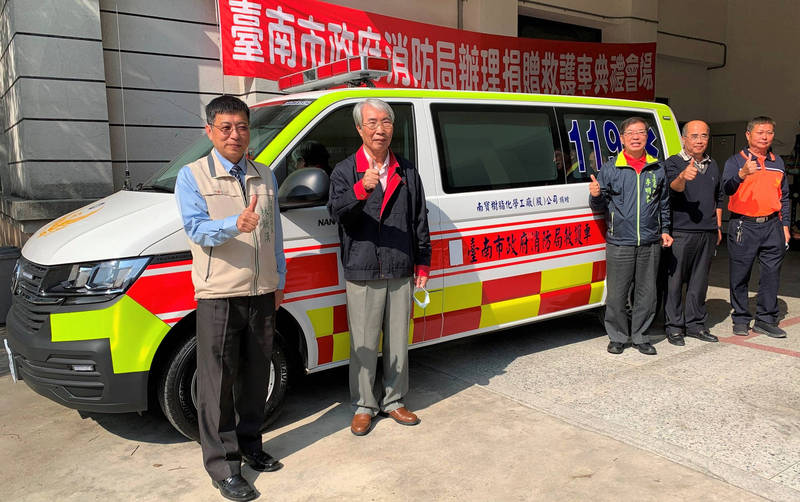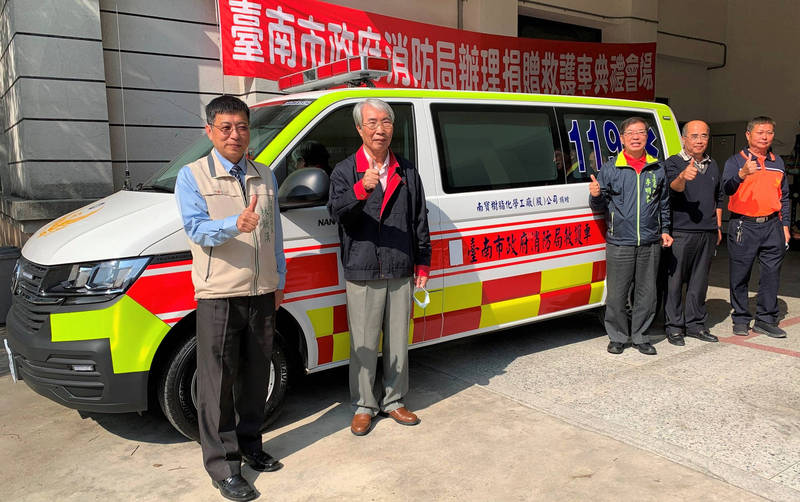 Photo: NanPaodonated ambulances to the community fire station for the fourth time
The Company hosted a joint blood drive in Xigang District in July 2020. Affiliates of Nan Pao Group including Biorich Biotechnology Co., Ltd. and Apogee Optocom Co., Ltd. also provided lucky draw prizes. We assembled employees and residents of the community to take part in the blood drive and donated 438 bags of blood. The results provided much-needed relief for the blood bank.

Nan Pao and Apogee Optocom jointly organized a beach clearing activity at Qigu Lagoon on November 21. The event was part of an ecological education tour which delighted the participating volunteers. Volunteers received instructions on beach clearing and sand dune restoration. Another important task for that day was to monitor beach waste. We sorted and calculated the volume of different types of beach waste to help relevant units compile statistics on the types and main sources of beach waste to implement management at the source of the waste. The process of hands-on beach clearing also increased people's awareness of the necessity of reducing the use of disposable items. We cleared 2,080 objects from the beach during the event. 64% of them were general domestic waste and 31% were waste from offshore operations and vessels. The event helped volunteers understand the importance of waste reduction.
After the event, we headed to the community library where we shared our experience and communicated the importance of environmental protection to more families and friends through storytelling with illustrated books.