NANPAO January 2022 Sales Release
2022/02/11
Nan Pao (TWSE: 4766) has announced its consolidated net revenue for January 2022:
January 2022 consolidated net revenue was NT$1,634 million, a decrease
of 0.04% year-over-year and a decrease of 3.4% month-over-month. For further detail, please see the announcement on MOPs or our company website.
Consolidated Revenue for January 2022
Month

Revenue

(NTD $K)

YoY

MoM

January

1,634,099

-0.04%

-3.4%
Sales breakdown by business unit for January 2022 & 2021 is below :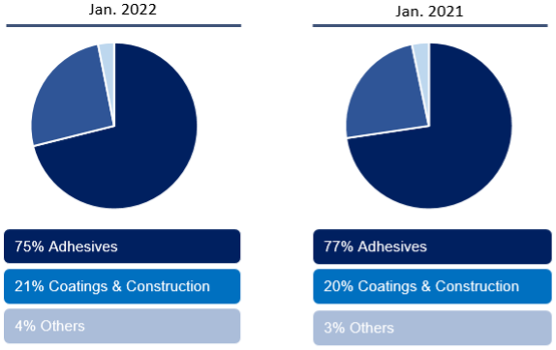 Nan Pao Resins Chemical Co., Ltd.
Spokesman: Hank Lin, Associate VP of Financial Management Division
Tel: +886-6-795-4766
Email: IR@nanpao.com
Website: www.nanpao.com